The League app contains lots of useful information about the League as well as contact details for officers and committee, clubs and teams and referees.
Downloading the App
---
The League app can be downloaded from the App Store and Google Play.
Search for Robin Road and download. You should then have an icon as shown below.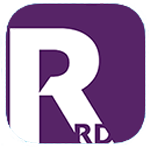 Setup
---
Once downloaded, search for the League using the search box (just enter Oxfordshire)
Once you have found the League, click on the name to add it to the My Community list
Users will then be able to access the public pages of the app using the three line menu button (top left). Contact information is behind a firewall and will need a login to access (for league officials, club officials, team officials and referees only).
If you have a team or teams in the Witney & District Youth Football League, you can also add the WDYFL app in the My Community section and then you can switch between the two.
Updates
---
When updates are available, a red exclamation mark will appear on the refresh button (see Home Screen image below). To load these, press the refresh button and wait for the app to complete the update.
HOME SCREEN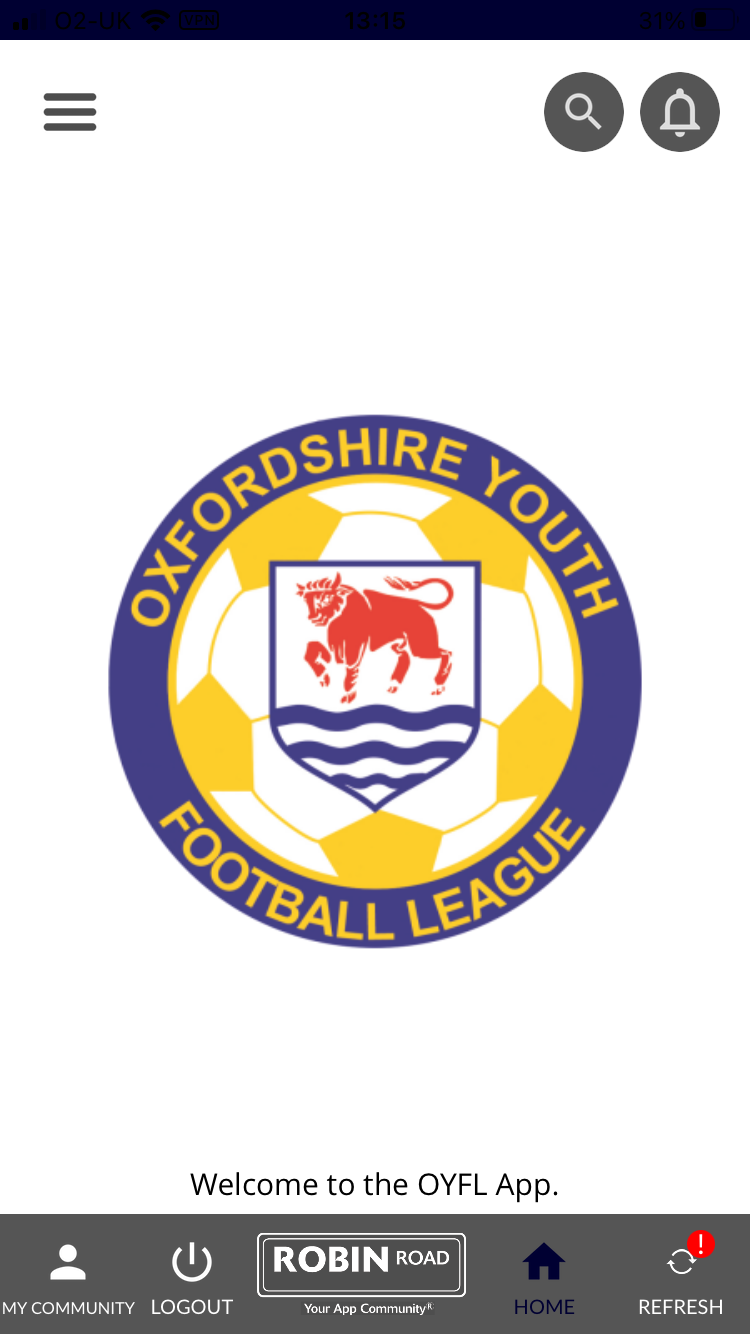 APP MENU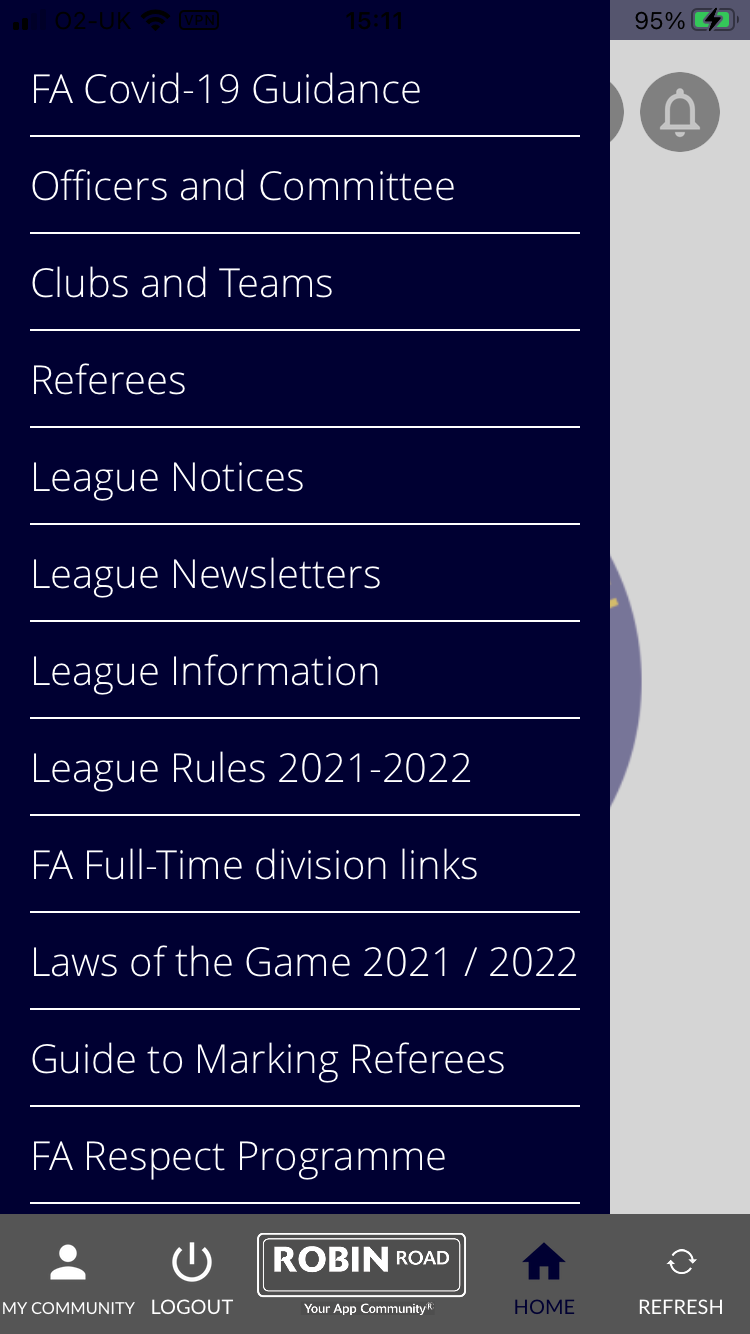 SAMPLE DATA SCREEN